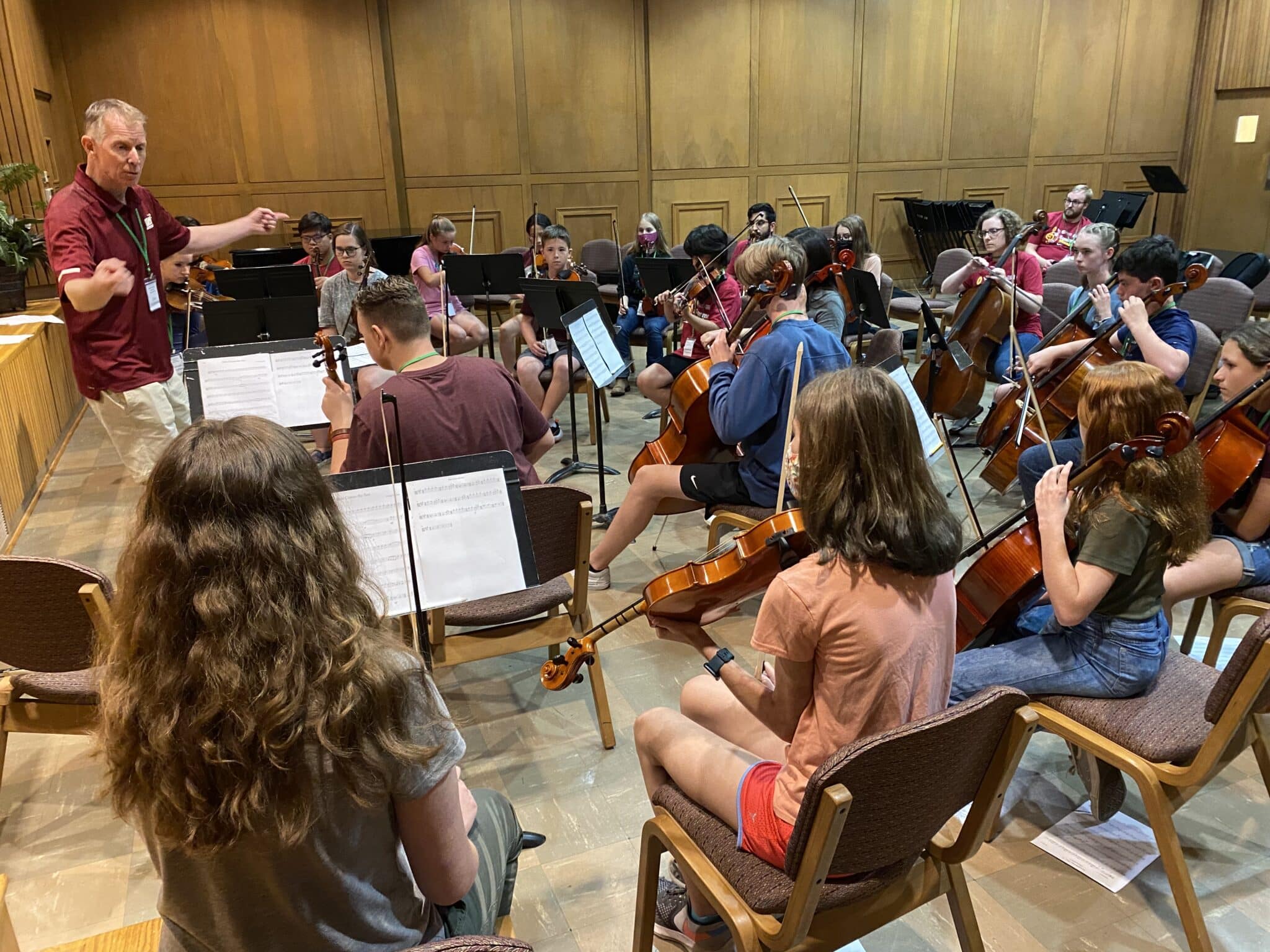 Education is the foundation of our mission
What began as an Austin College student, faculty, and community ensemble has grown into a fine regional orchestra that serves as both a training ground for young musicians and a primary resource for music education in Texoma. Maestro Daniel Dominick has been dedicated to continuing and advancing the Symphony's educational programs since 1992. Students of all ages have access to live and virtual opportunities that support each stage of artistic development.
Learn about outreach, enrichment, internships, summer programming, and area resources:
Are you looking for instruments and private instructors throughout north Texas? Explore our resources:
Children and students of all ages attend Classical Series Concerts in Kidd-Key Auditorium at no cost!