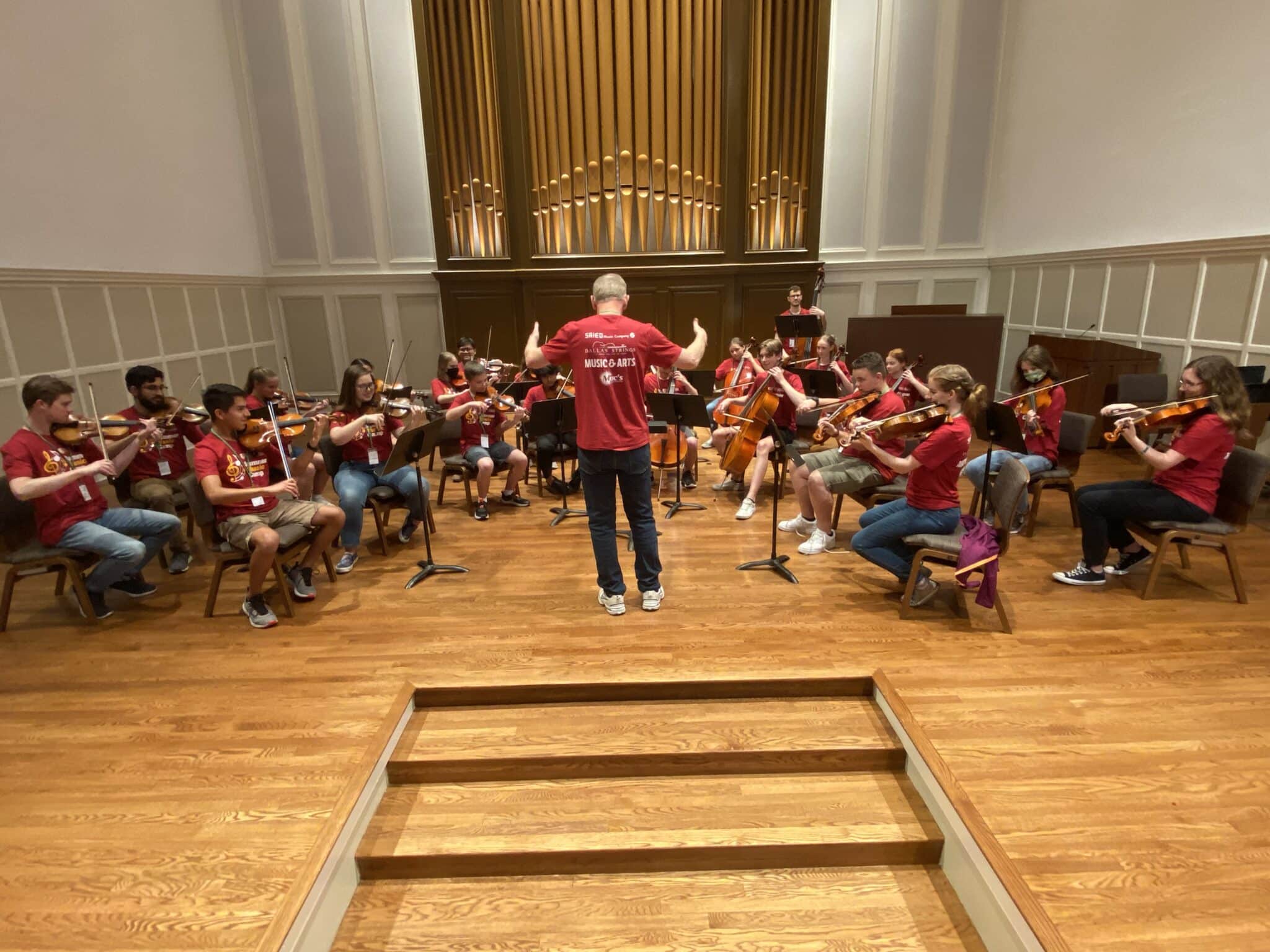 Downbeat: Assembling the Orchestra
Through Downbeat, the Sherman Symphony Orchestra provides enrichment opportunities for middle and high school instrumental musicians. A range of applied learning experiences allows students to train with and perform alongside professional orchestral musicians. If you are interested in refining your skills, studying with artist-teachers, and would like to perform with the Sherman Symphony someday, take a look at the opportunities listed below. For more information, contact Leslie Whelan, Education Director.
SSO Scholars
SSO Scholars provides specialized instruction to every orchestra student in the Sherman Independent School District at no cost. Sherman Symphony musicians lead up to one hundred group coaching sessions annually that help students build technique, prepare for concerts, and learn new repertoire.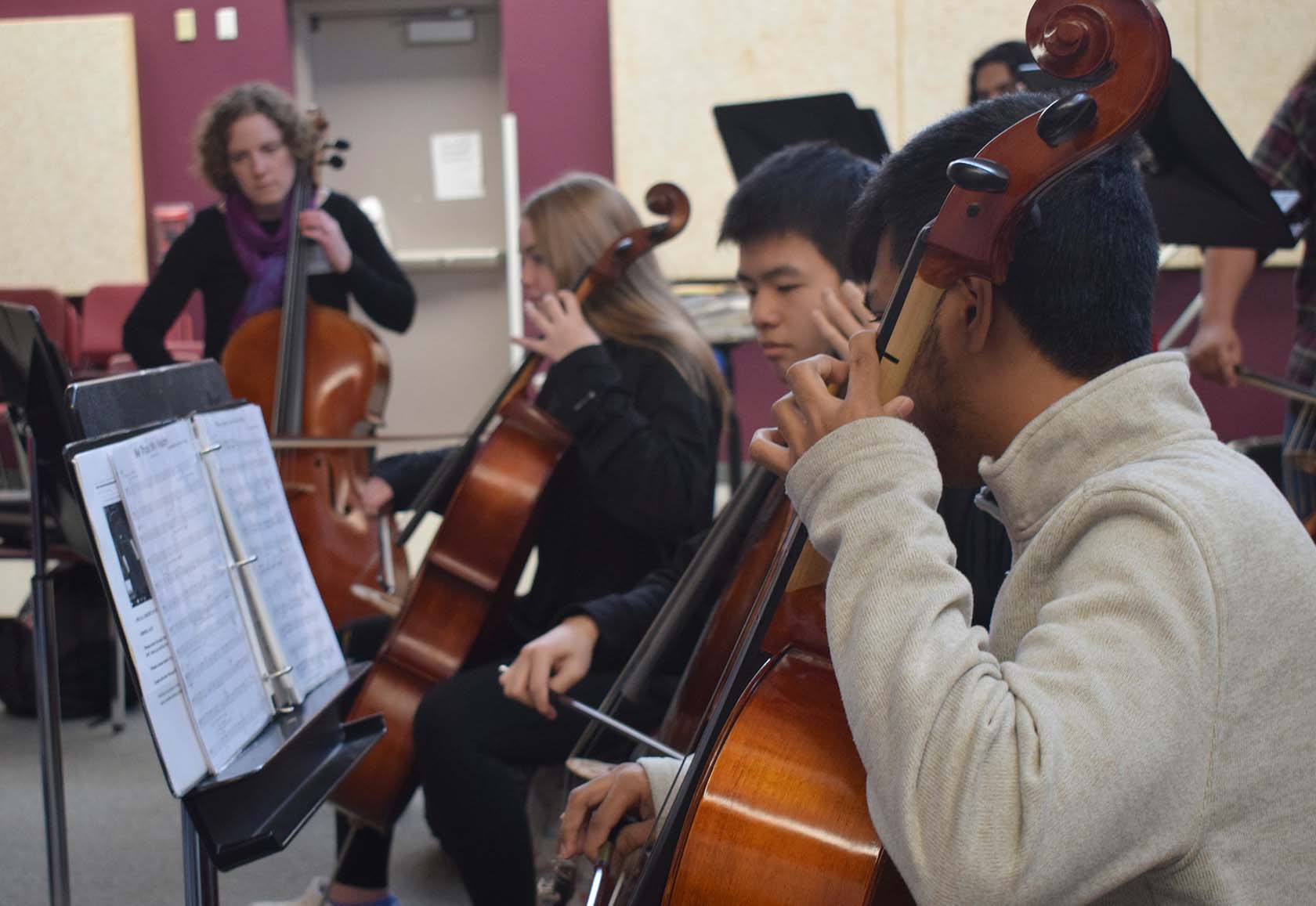 SSO Fellows
Ever since its founding in 1966, the SSO has valued its youngest members. While college musicians routinely play with the orchestra, advanced high school instrumentalists may also audition for membership. SSO Fellows perform alongside professional musicians in all concerts throughout the season. To learn more and schedule an audition, please contact Daniel Dominick.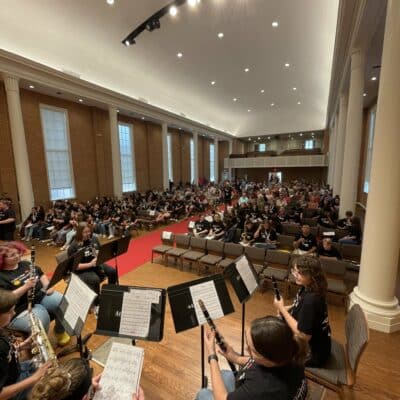 Hosted by Austin College and operated by the SSO, Austin College Summer Music Camp  is a program for middle and high school students that provides musical development through chamber music, electives, and large ensembles. SSO musicians, AC professors, and area music directors serve as camp faculty. ACSMC 2024 dates will be announced by January, 2024, and registration will open March 1, 2024. For questions and to apply, visit the ACSMC website.