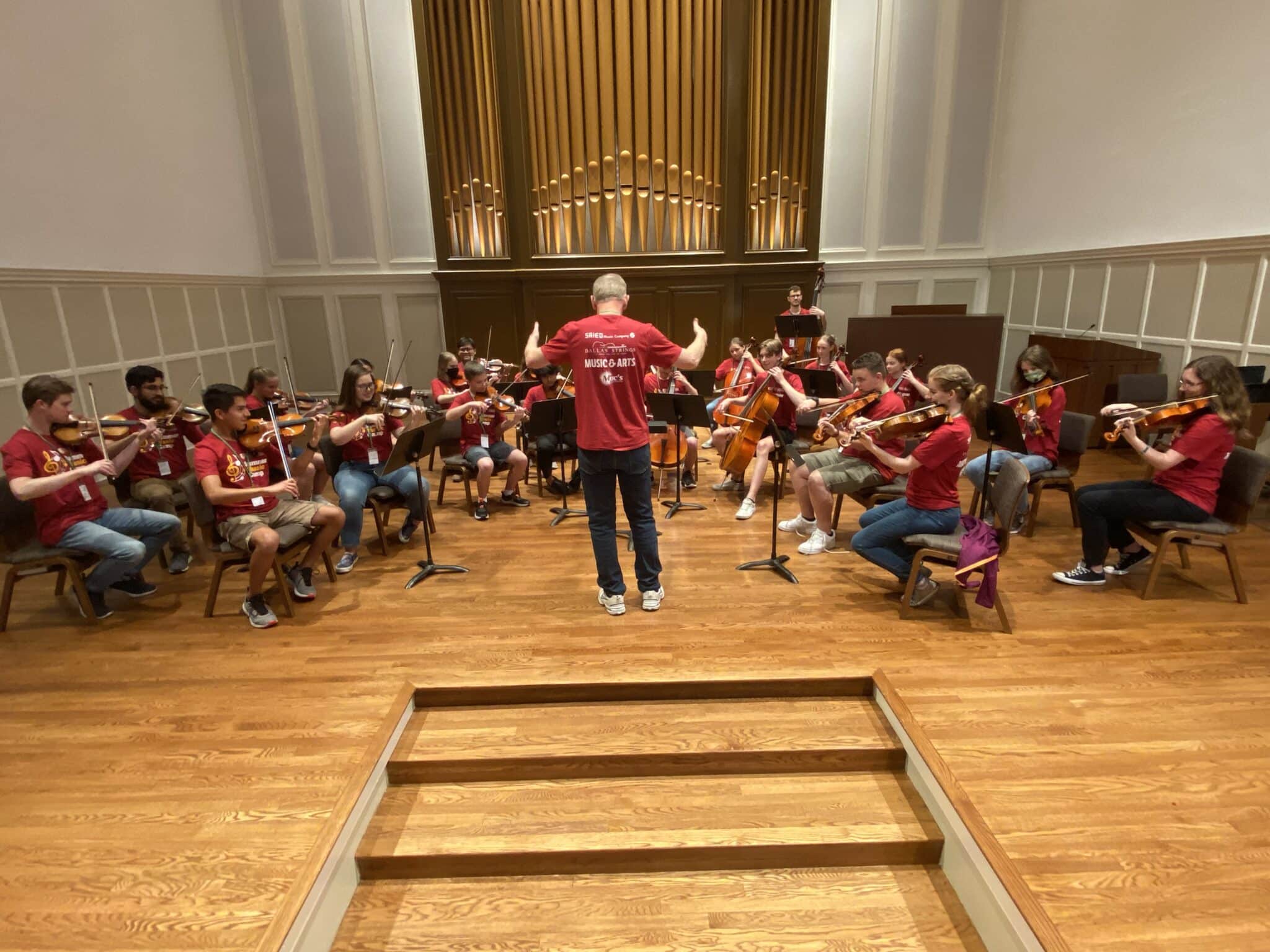 Downbeat: Assembling the Orchestra
Through Downbeat, the Sherman Symphony Orchestra provides enrichment opportunities for middle and high school instrumental musicians. A range of applied learning experiences allows students to train with and perform alongside professional orchestral musicians. If you are interested in refining your skills, studying with artist-teachers, and would like to perform with the Sherman Symphony someday, take a look at the opportunities listed below. For more information, contact Leslie Whelan, Education Director.
SSO Scholars
SSO Scholars provides specialized instruction to every orchestra student in the Sherman Independent School District at no cost. Sherman Symphony musicians lead up to one hundred group coaching sessions annually that help students build technique, prepare for concerts, and learn new repertoire. During the 2022-2023 school year, SSO Scholars is expanding to include cost-subsidized private lessons. Visit the SSO Scholars online payment page.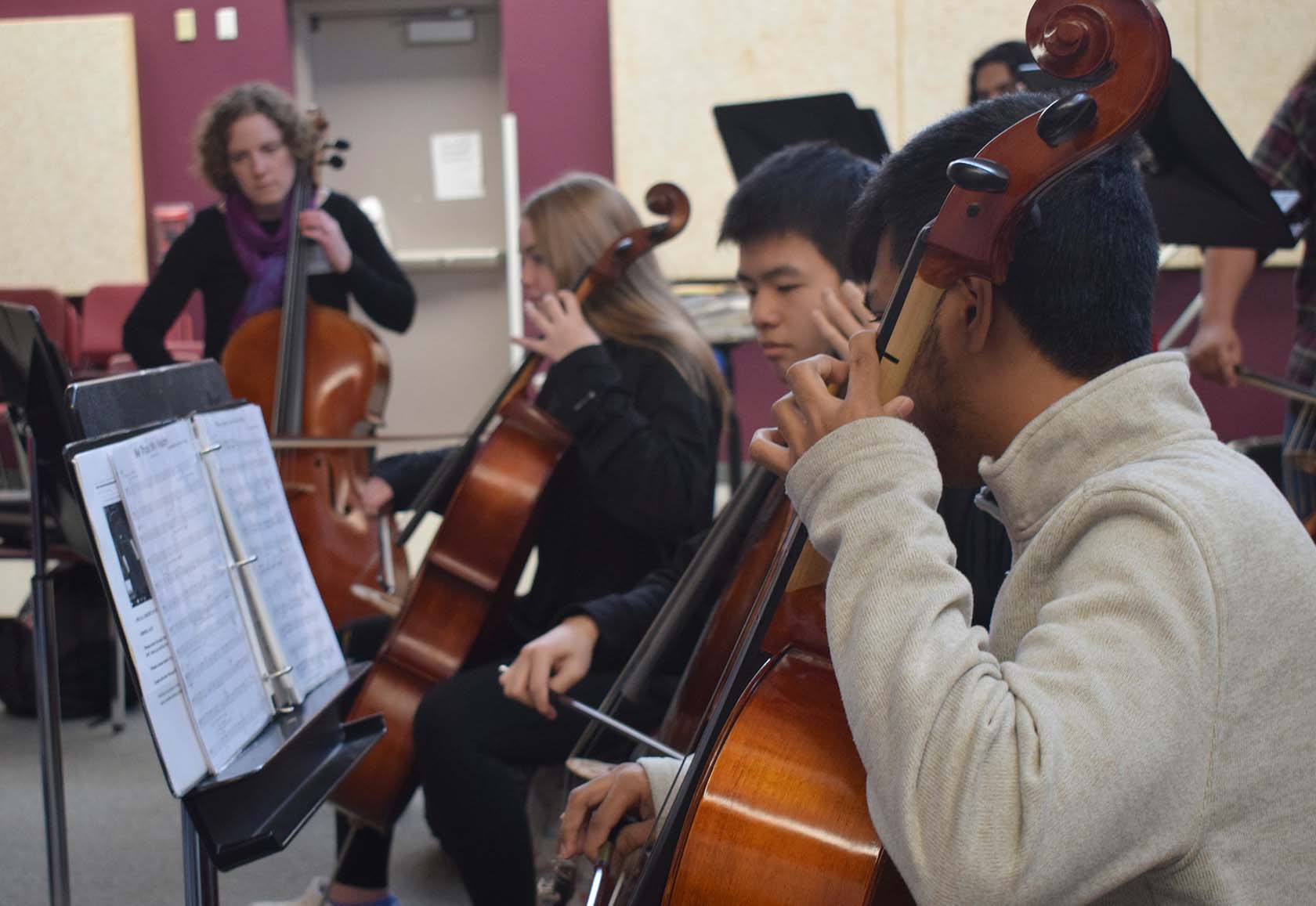 SSO Fellows
Ever since its founding in 1966, the SSO has valued its youngest members. While college musicians routinely play with the orchestra, advanced high school instrumentalists may also audition for membership. SSO Fellows perform alongside professional musicians in all concerts throughout the season. To learn more and schedule an audition, please contact Daniel Dominick.
Practice Partners
Practice Partners enables middle school orchestra students to learn from high school string players after school. Volunteers visit Sherman Middle School and Piner Middle School to work with students one-on-one and in small groups. Practice Partners aims to foster good leadership and good followership, and to build an orchestra community that will continue providing positive support from within.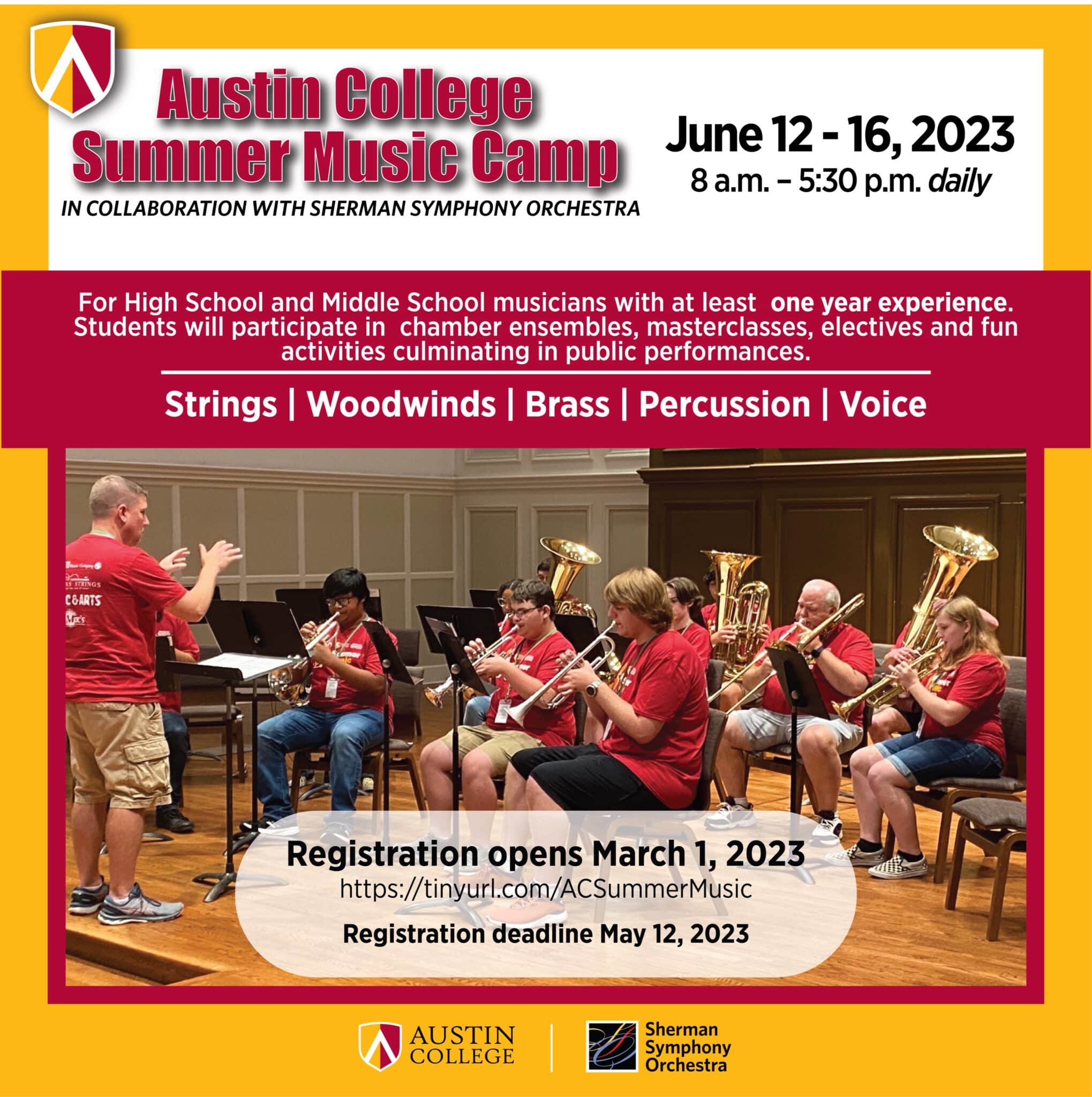 Explore our educational programs: